I love Paint Shop Pro and have gotten very addicted to making some of the many tutorials that are on the web. Here are some of the finished creations that I have made. If you see something you like, just click on it and you will be taken to the tutorial or the site for that tutorial. Of course, mine might not look exactly like what the author of the tutorial has on his or her page but that's part of the fun! And in the process of having so much fun I've learned many wonderful techniques. Please don't take my creations, it's much more fun making your own!
I certainly don't take credit for any of the original ideas and I thank the creators for their marvelous creative abilities and imagination.
I've recently joined the 123PSP group and I'm looking forward to having lots of fun and learning lots of new things :)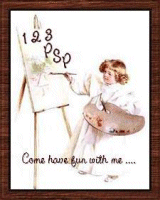 This one was a lot of fun and I had a great time playing with the PSP preset shapes that come with version 7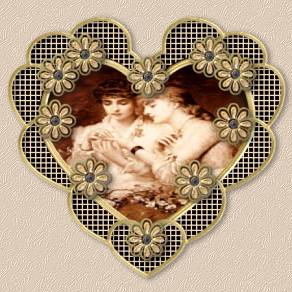 I made this Curio cabinet for an Internet friend of mine and surprisingly it wasn't as difficult as I thought it would be thanks to the very clear instructions and materials that were provided.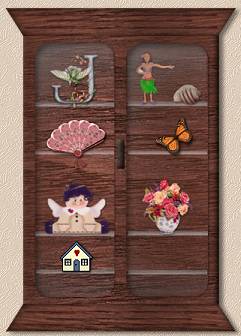 I also made this Quilt rack for an Internet friend and I couldn't have done it without Mahogany and her talent. I wrote and asked her if she knew of any tutorials for a quilt rack and the next thing I knew she had written one and was sending me the instructions!
She's an amazing lady and I thank her very much.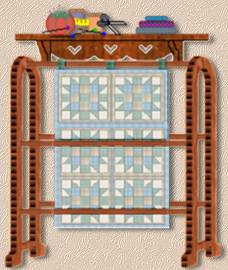 This bracelet was another fun project that has many great possibilities *S*

I've always loved cameos but have never owned one and now I do thanks to this beautiful and easy tutorial.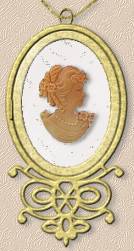 View My Guestbook
Sign My Guestbook

Thanks to Designs by Donna for the wonderful background tutorial and Web Graphics on a Budget for the dividers.

Web pages created and maintained by AL Creations using Paint Shop Pro version 7.02

Copyright © 1995-2001, Jasc Software, Inc. All Rights Reserved

Digimarc and the Digimarc logo are registered trademarks of Digimarc Corporation. The "Digimarc Digital Watermarking"
Web Button is a trademark of Digimarc Corporation, used with permission.
Last updated 8/12/2001